Almond chocolate orange cake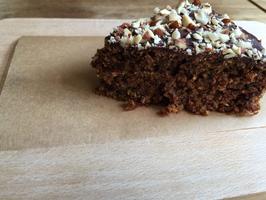 This is one cake you need to make right now! It's super simple, not sickly sweet and you're going to really love it together with everyone else!
Ingredients
1 cup almond milk - ¼ cup whole almonds

1 tsp vinegar

¼ cup coconut sugar

⅓ cup olive oil

½ orange juiced

½ orange rind

1 cup plus 2 tbs all purpose spelt flour

⅓ cup almond meal - ½ cup whole almonds

1 vanilla bean or 5ml of extract

1½ tsp baking powder

½ tsp salt

½ cup dates (I used Medjool)
The Method
Preheat your oven to 170°C (338ºF or Gas Mark 3) and grease cake pan.
Whisk the vinegar into the almond milk and set aside. When I make the almond milk I add the ½ cup of dates in the blender.
In a medium bowl, whisk together the flour, almond meal, baking powder and salt.
In a separate bowl, combine the sugar, oil, vanilla and almond milk mixture.
Make a well in your dry ingredients and pour in the wet mixture. Stir until just combined and only a few clumps remain.
Pour into the prepared cake pan and cook for 30 – 35 minutes, or until the edges brown and pull away from the pan.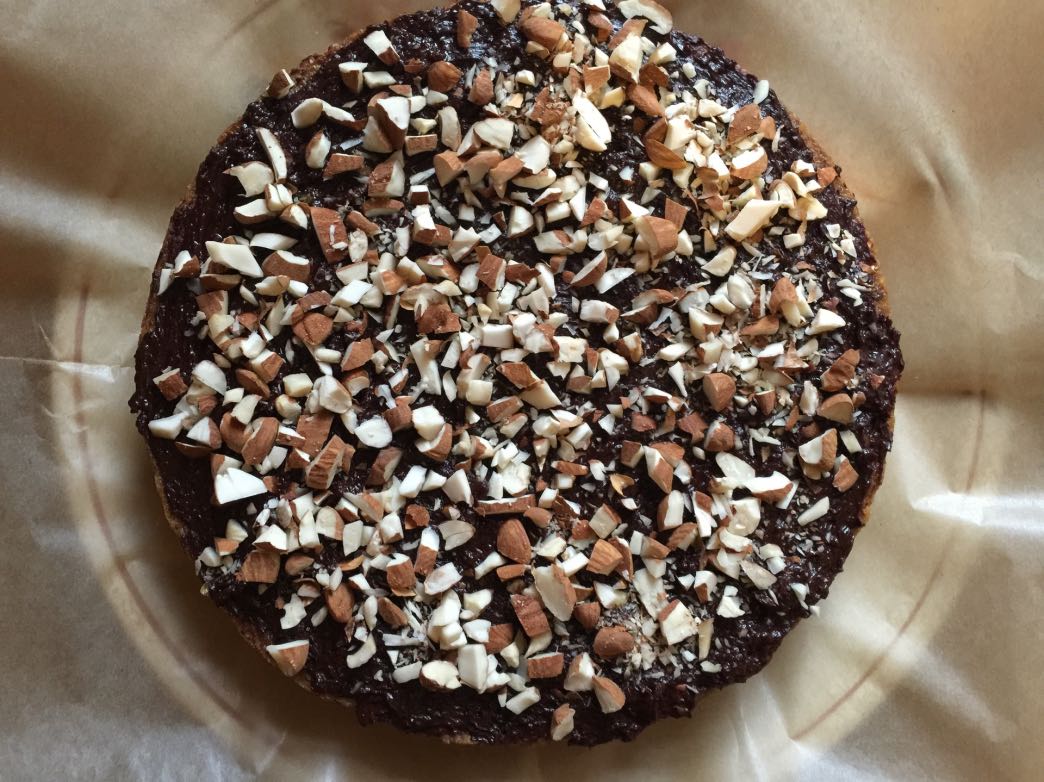 Glaze
½ orange rind

½ bar chocolate - grated

¼ cup toasted chopped almonds

1 tsp coconut oil
The Method
Melt the grated chocolate in a glass bowl over simmering water. Then add the coconut oil and orange rind—mix well. Then pour over the cake and sprinkle the toasted almonds. Remember when toasting almonds it's easy to burn them!
Enjoy :)