Mooli radish curry—also known as daikon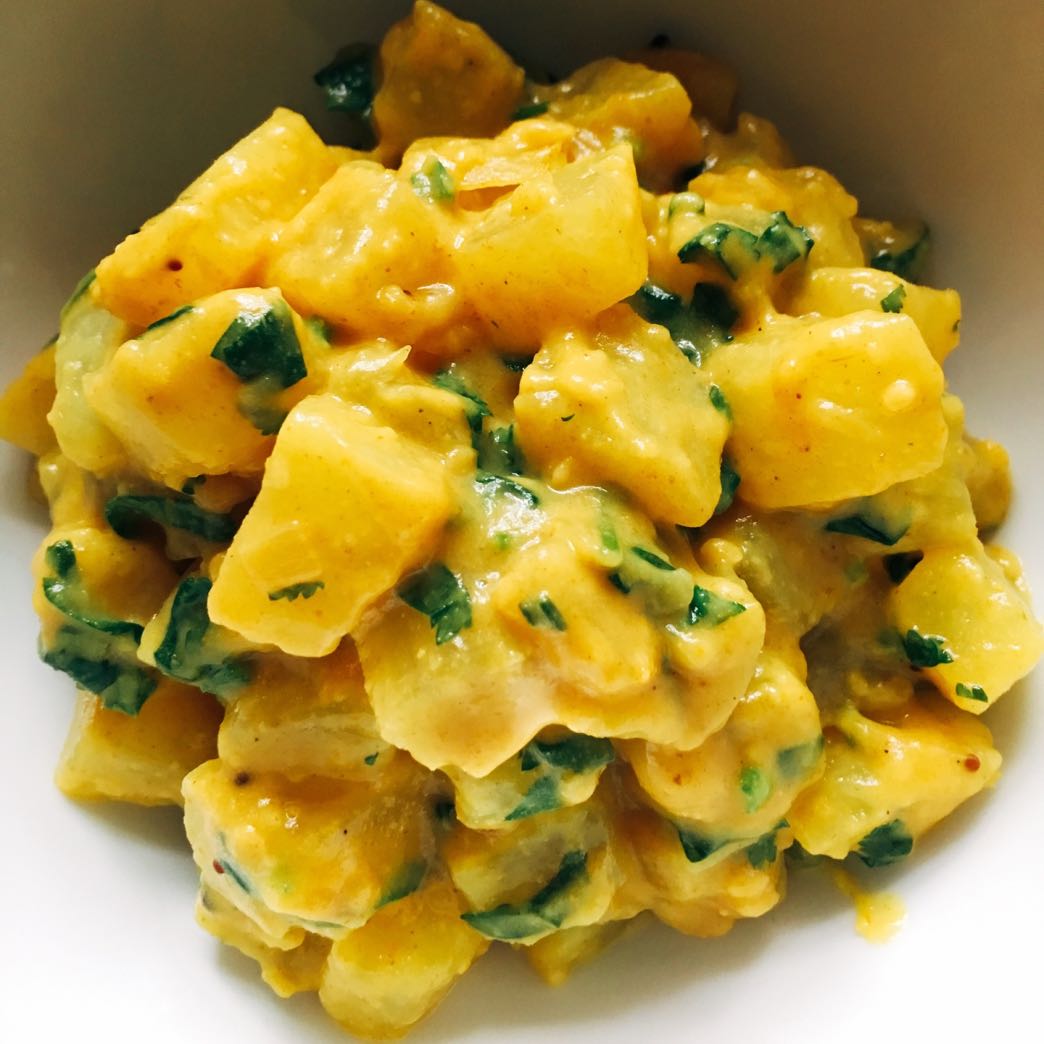 What is mooli or daikon—it's a white winter radish that is used a lot in Asian cooking. It's used in salads, pickles, rice dishes and various condiments. Apparently it's very good for you too.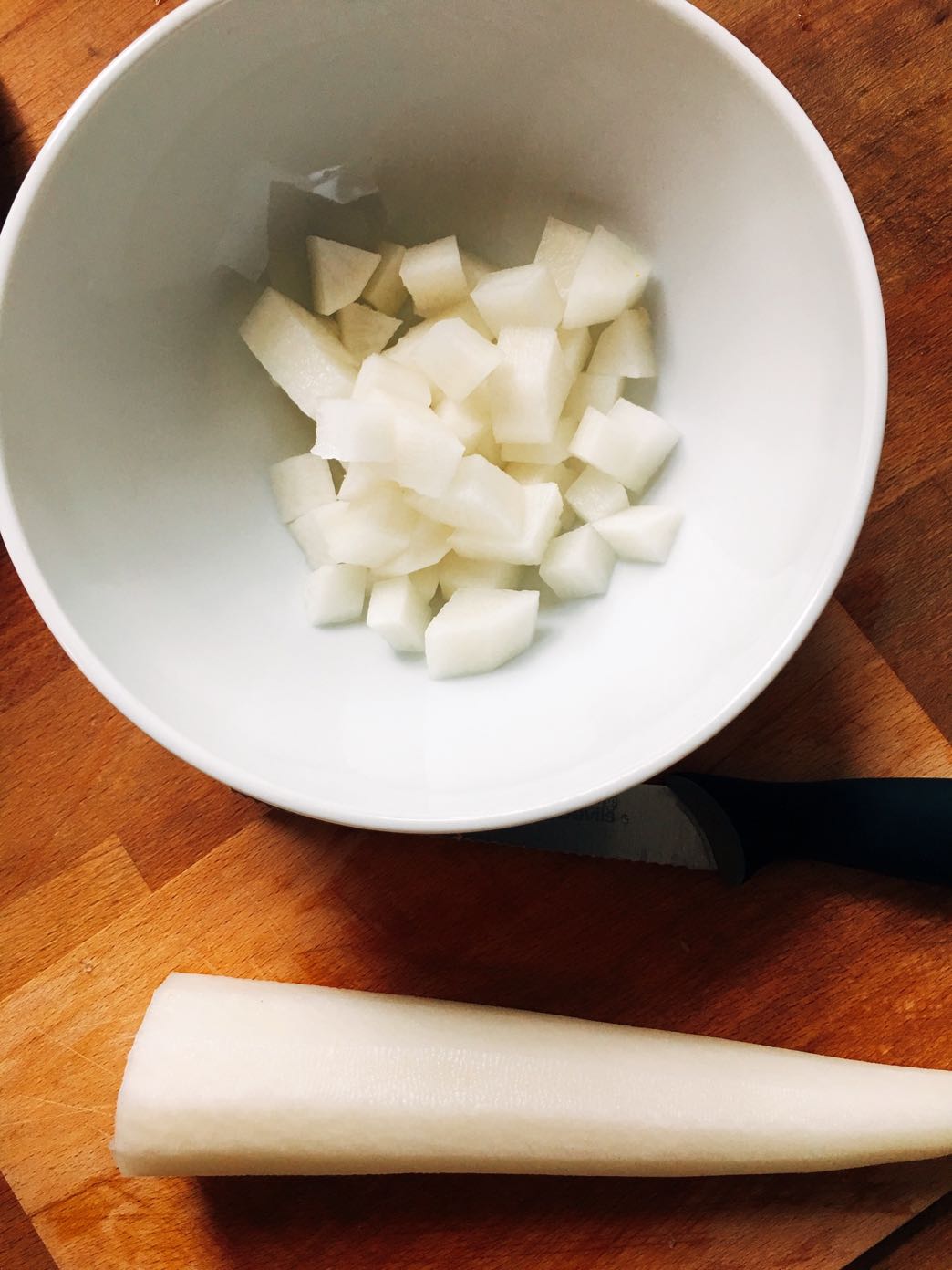 This recipe is inspired from my mum :) She got the idea from a friend of hers at the gym and she made it this week—so my little brain cell thought; "this is interesting, what could I do with it"?
It's a really simple curry with a sauce made from gram flour, and it tastes out of this world! It's my favourite food at the moment.
Today I made my version to see how easy it could be to make. It took me twenty minutes from prepping to cooking the mooli—so it's really easy to make and you don't need too many ingredients for this.
Ingredients
Medium sized mooli (daikon) chopped into small cubes

½ Onion chopped finely

1 tsp ground cumin

Pinch of mustard seeds

¼ tsp turmeric powder

Cayenne pepper (optional) to taste

Salt to taste

Handful of chopped coriander

2 tbsp gram flour (chickpea flour)

Splash of olive oil

½ lime
Method
Sweat the onions in a small pan with a little water until they are soft.

Add mustard seeds and cumin and cooked for 30 seconds.

Add the chopped mooli and mix throughly and then add some water.


Add turmeric powder, salt and cayenne pepper—mix and then cook on a gentle heat with the lid on but left ajar.

Keep an eye on the cooking and stir occasionally to stop the ingredients sticking to the pan—reduce the heat if necessary.

Add water as needed but not too much.

Once the mooli is soft (10 to 15 minutes), turn the heat right down and add a splash of olive oil—stir. Then add the gram flour (chickpea flour)—stir. Don't worry that it does not look like a sauce at the moment. We'll fix that by adding a little water and stirring thoroughly. Remember add only a small amount of water until you get a sauce like consistency. You want it nice and thick not watery.

Once you've got a sauce like consistency you want turn off the heat, add the chopped coriander and squeeze the juice of the lime—stir.

Serve the mooli radish curry either by itself and with a chapati, pita bread, rice, salad—you decided how you want to eat it.
The mooli cost me 50p! The whole dish probably cost me about 75p and twenty minutes of my time to make this wonderful meal. And I think it's an incredibly nutritious meal too—so it's a win win win.
Go make it and thank you to all the wonderful mums out there :)