Chilli chunky carrot and sweet potato mash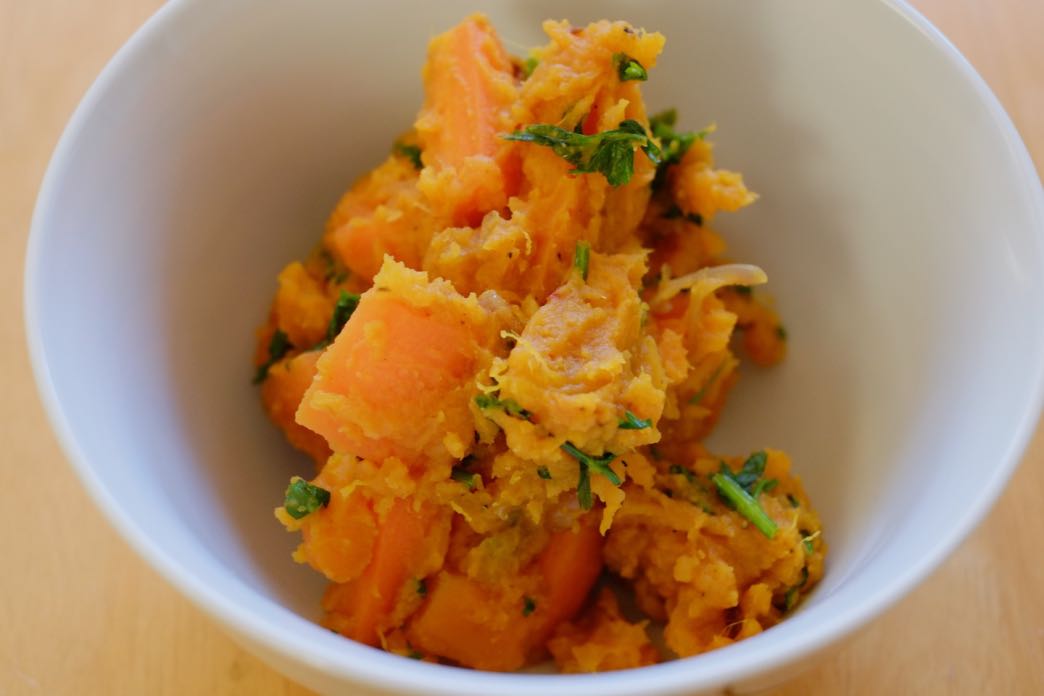 Like all 'good' recipes this one is from a mistake that happened one day when I just wanted to have sweet potatoes and carrots—nothing else. Well that did not happen and eventually led to this yummy dish! So don't be afraid to experiment—if things go wrong you may end up with something totally unexpected and that can be lots of fun.
Everyone who has tried this dish has loved it hugely. I've had a few people trying to copy it and they told me it does not quite work—so yes there is way to make this but hopefully the method below will get you close to what I make. Please note that the sweet potato mash is created together with the carrots. The sweet potatoes cook much quicker than the carrots and so will be very easy to mash once cooked. The carrots will just be cooked perfectly when this happens.
Ingredients
2 medium sized sweet potatoes cut into rough small pieces

6 medium carrots cut into bite size chunks

1 medium onion cut into slices

2 tbsp ground cumin

1 lemon juiced

Chilly flakes—to taste

Salt—to taste (optional)

Large handful of fresh coriander roughly chopped
Method
Add a little water to a thick-bottomed pot on medium heat.

Add onions and cook for a few minutes to sweat them.

Add cumin and cook for about a minute.

Add the sweet potatoes and mix for about a minute.

Add chilly flakes, salt and carrots.

Add water to cover a quarter of the pot and put the lid on. Keep an eye on the water and add as needed but only small amounts.

After about five minutes stir the ingredients.

Once the sweet potatoes start to become soft, mix and mash the sweet potatoes thoroughly with a large spoon. All the water that is left will get absorbed once you mash the sweet potatoes. If there is too much water you'll end up with a soup! And don't worry about the carrots, they will remain intact—this is if you've not overcooked everything :)

When ready to serve add lemon juice and coriander—stir.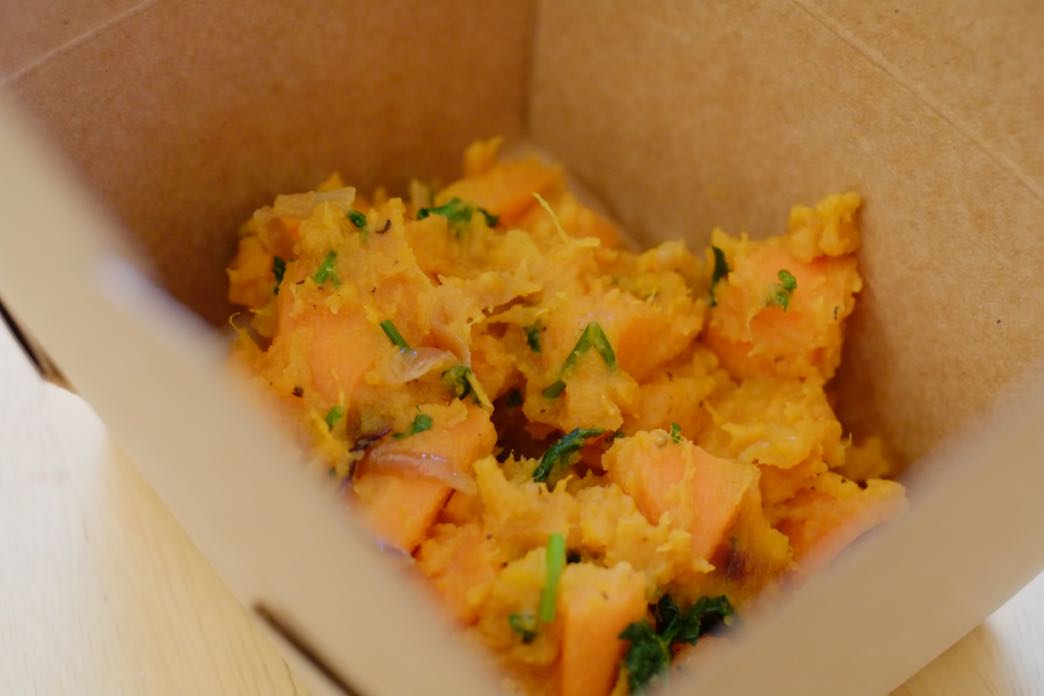 In it's delivery box
This can be a meal by itself, have it with a flat bread of some kind and or a salad. Note—if you leave out the chilly flakes it does not quite work. Every ingredient is important bar the salt. You don't need oil at all in this recipe.
Just one final thing—plant based food is not hard and the variety of food you can make with amazing textures, flavours and colours is limited by only your imagination!