Spicy baked blackeye bean b*lls!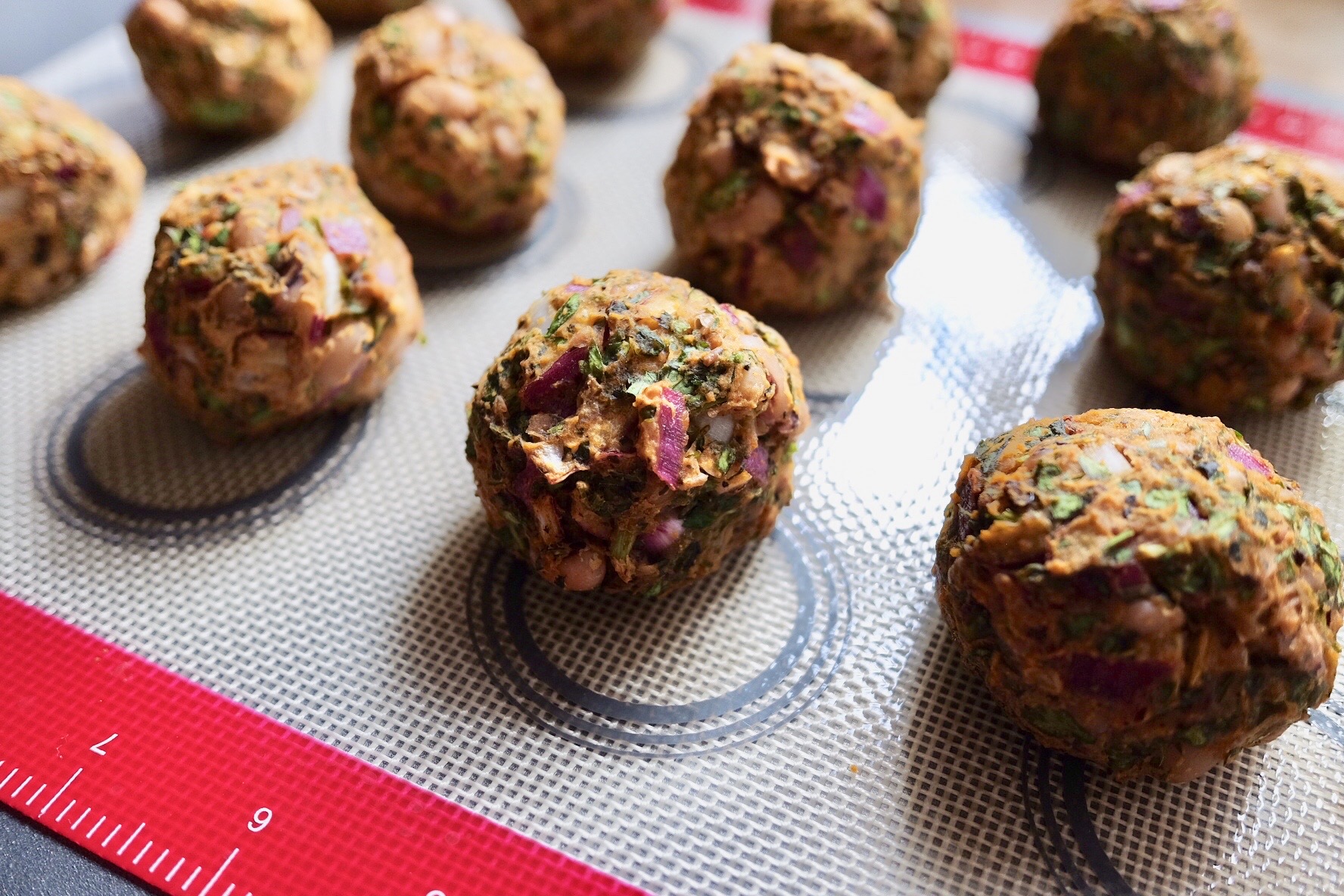 Blackeye beans are underrated. You can use them for many different types of dishes. From curries, salads and bakes and it's this last category that I want to share a recipe for.
The baked blackeye bean balls are very easy to make. You can use tinned or dry beans. I prefer using dried beans, they don't take long to make. Soak the dried beans in water for about an hour or so and they are ready to cook. Use a pressure cooker or a heavy pan with lots of water. Advantages of using dried beans are:
Very cheap to buy
Reduced packaging
Make what you need at anytime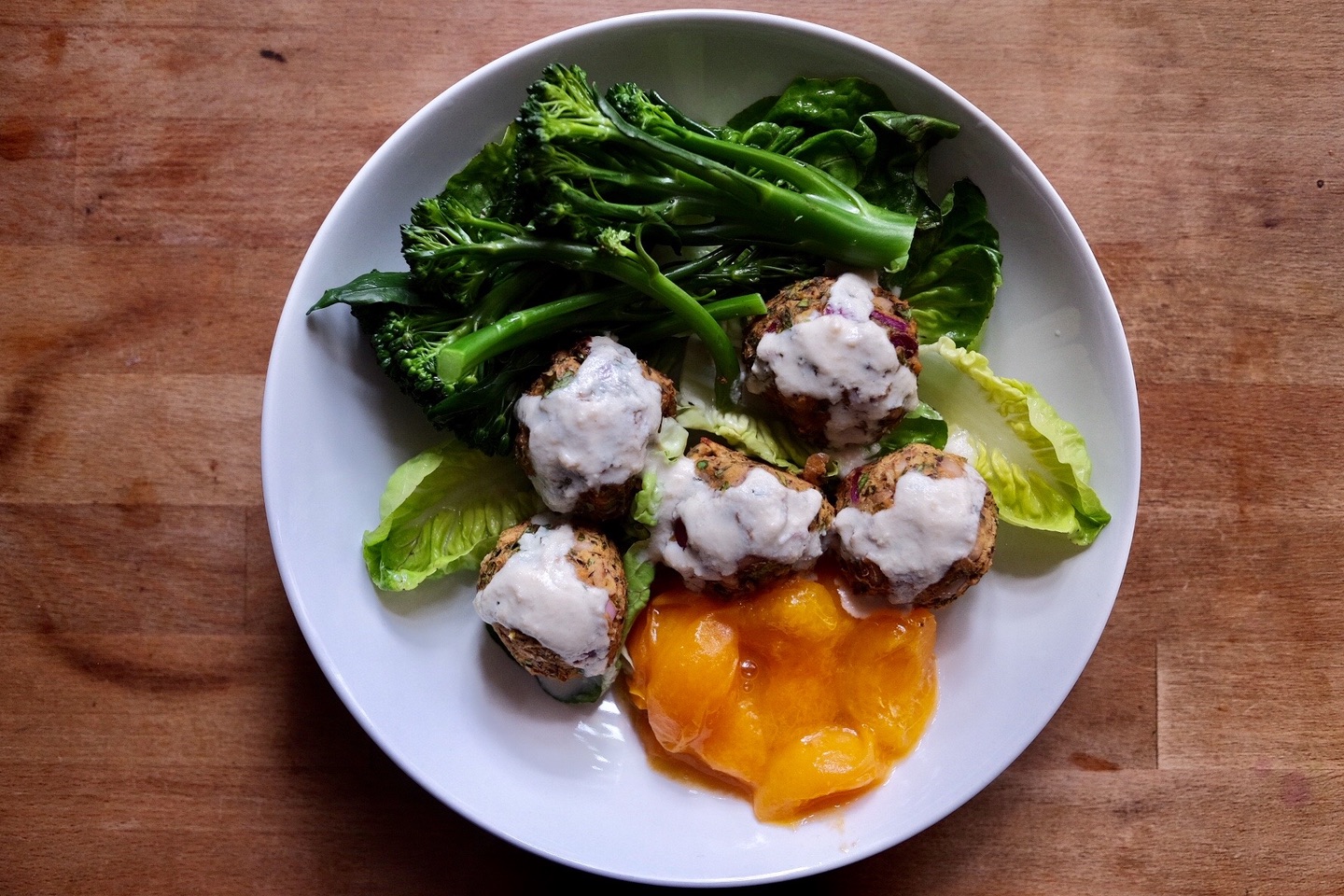 Ingredients
1 cup of dried blackeye beans or about two/three tins
1 onion chopped
1/2 a bunch of coriander or flat leaf parsley chopped
A handful of mint choped
1 clove of garlic minced
2 heaped tsp of ground cumin—you can use coriander
Cayenne to taste—optional
Splash of apple cider vinegar
Splash of olive oil
Seasoning—salt and pepper to taste
Method
In a large bowl mix all the ingredients except the blackeye beans
Add the cooked blackeye beans and begin to mix with your hands. Squashing the beans gently as you fold the mixture. Continue until everything is well incorporated together.
Taste the mixture and add, cumin, cayenne, seasoning if needed and mix well again.
Form golf ball sized balls of the mixture and place on a baking sheet.
Bake in a preheated oven at 180ºC 350ºF Gas Mark 4 for about 20 to 30 minutes.
Remove from the oven and allow to cool. The balls will still be soft—do not handle them until they have cooled a little.
You can eat them with a salad, in a wrap, as part of a meal, as a snack. They can be eaten warm or cold and will keep for several days.