Chia seed pudding with mango and ginger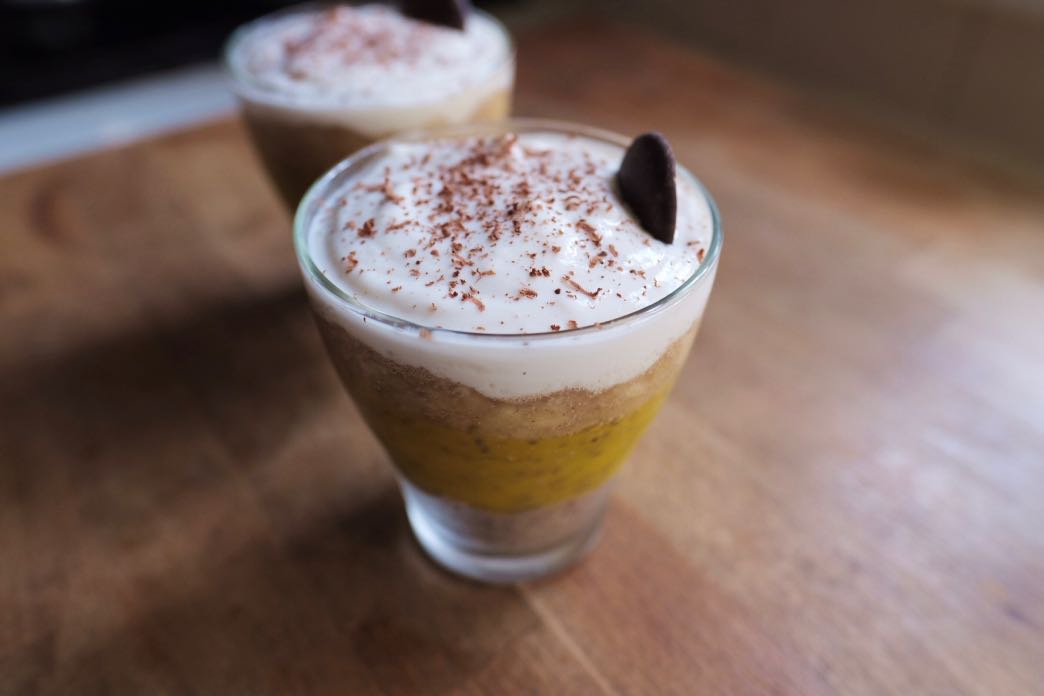 I've made this dessert a few times and each time it's been a huge success with different people. It is very easy to make and uses a few ingredients—all which are easy to get. You will need a blender or a food processor.
Ingredients
1 ripe large mango
2-3cms fresh ginger or to taste
2tbsp chia seeds
1 ripe pear cut into small chunks or raspberries (optional)
Nuts of choice
Oats
Figs or dates or  apricots
Pinch of sea salt
Soya yoghurt or another yoghurt of choice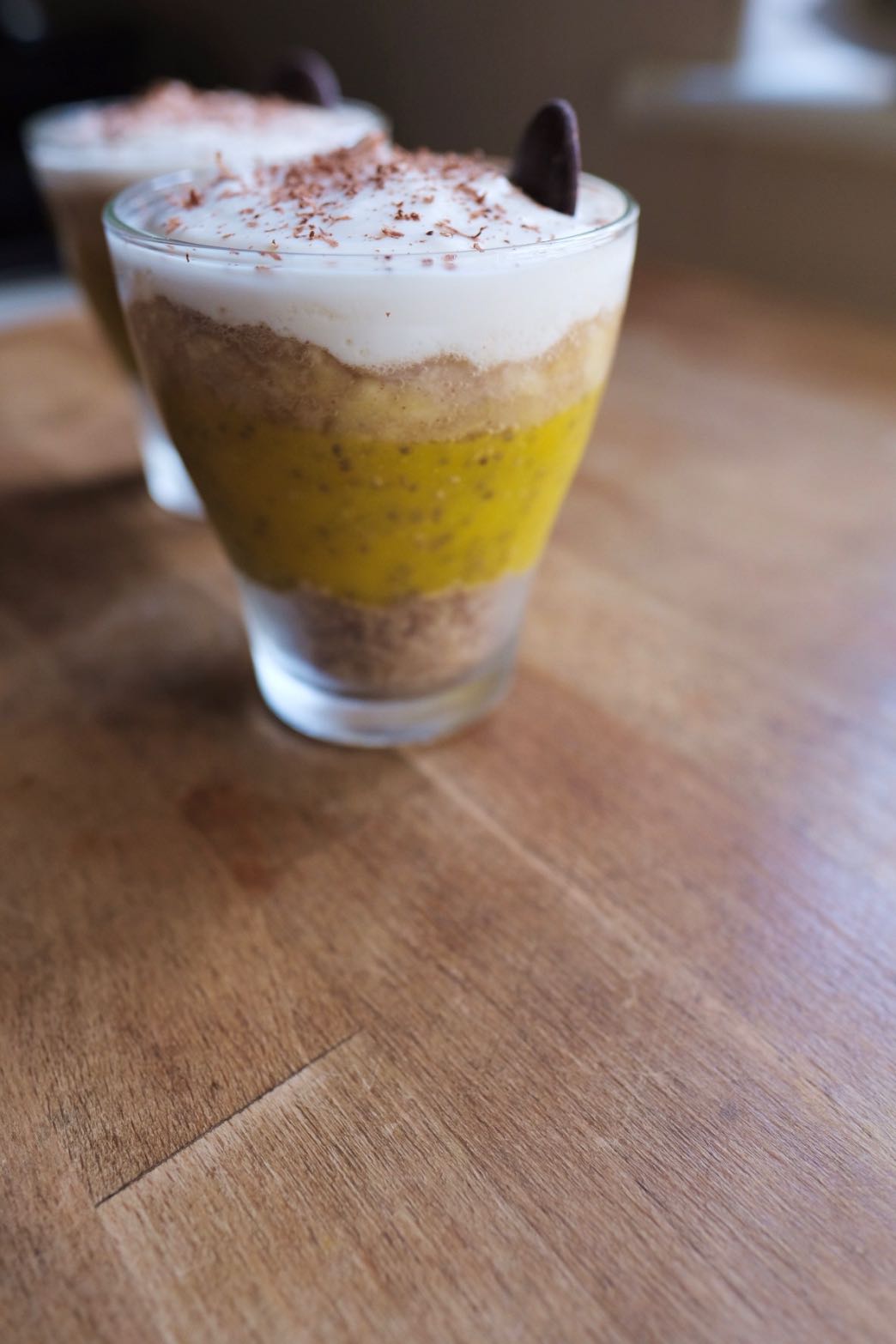 Method
Blend the cut mango pieces and ginger in a blender until a smooth pulp has formed.
In a bowl add the mango/ginger pulp and add the chia seeds and mix well—set aside for the moment.
In a blender or food processor blitz the nuts, oats, dried fruit and sea salt. The quantities are up to you. You want to create a ground-up mixture of the three that when compressed begins to stick together.
Add the nut/oat/dried fruit mixture into the final serving glass or bowl. Press the mixture down. It should be about five millimetres high.
Add the mango and chia seed mixture. This layer needs to be quite deep—unless it's in a small container.
Add a few chunks of pears or raspberries and leave the desserts in a fridge for a few hours.
Before serving top with a thin layer of soya or other yoghurts
Experiement with different fruits, add some dark chocolate, vary the layers—have fun!